In the current era of heightened environmental awareness, an increasing number of vapers are seeking eco-friendly vaping brands. ELFBAR, as a leading innovator of vaping technology, has been committed to adopting sustainable practices to reduce electronic waste.
In this article, we will explore why ELFBAR has become the top choice for eco-conscious vapers and how their environmental program provides practical convenience to vapers.
ELFBAR's Environmental Commitment
ELFBAR has been actively monitoring the ever-changing environmental regulatory landscape. In a move towards greater sustainability, ELFBAR has been collaborating closely with the UK's compliance body, the European Recycling Platform (ERP), since 2022. This partnership has enabled ELFBAR's successful registration under the guidelines of the Waste Electrical and Electronic Equipment (WEEE) regulations in the UK.
To further strengthen its environmental commitment, ELFBAR launched the GreenPowercycle recycling program earlier this year in collaboration with Recover, one of the UK's most reputable lithium recycling companies. Leveraging its Euro 6 standard-compliant, low-carbon vehicles, Recover has been responsible for collecting and transporting discarded devices from retail outlets.
These devices are transported to an Authorized Approved Treatment Facility (AATF) certified organization, where they undergo a thorough disassembly and recycling process. The GreenPowercycle recycling program ensures that all components within the vapes, including plastics and metals, undergo a rigorous disassembly and recycling procedure.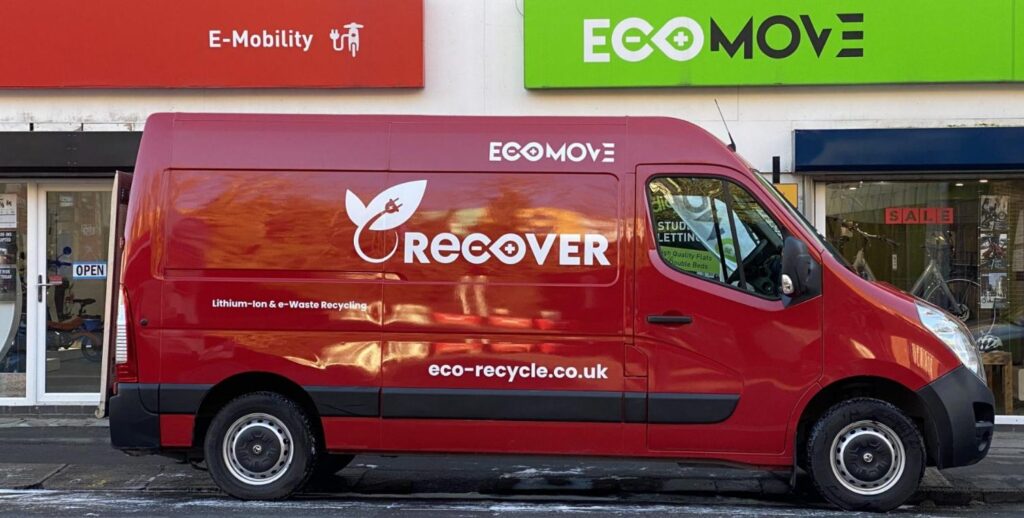 Detailed Process of the Recycling Program
ELFBAR's recycling program is about ensuring every part of their vaping devices is recycled responsibly.
John Dorman, the CEO of Recover, explains, "Through the comprehensive recycling process, all components, including plastics and metals, are safely transformed into reusable secondary raw materials."
This means that the plastic and metal parts of Elf Bars don't end up as waste in landfills. ELFBAR's commitment to recycling goes above and beyond what other e-cigarette makers have done, setting a new standard for eco-friendliness in the vaping industry.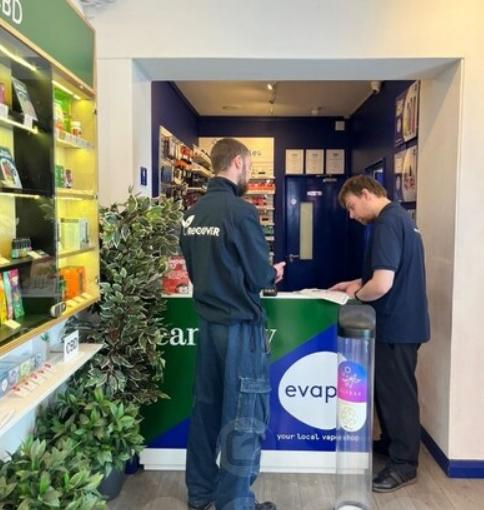 Participation of Retail Partners
ELFBAR's environmental commitment has also gained the support of several vape retail partners, including MyCigara, Evapo, and Tidal Vape. These forward-thinking retailers have actively joined the GreenPowercycle program, taking a proactive stance in the fight against e-waste.
They have installed dedicated recycling bins for used ELFBAR products in their UK-based stores, making it incredibly convenient for consumers to do their part for the environment. This collaborative effort between ELFBAR and its retail partners demonstrates a shared commitment to sustainability. It provides vapers effortless ways to responsibly dispose of their vaping devices.
How ELFBAR's Recycling Program Benefits Vapers
ELFBAR's recycling program is super convenient for vapers. If you have an old Elf Bar you don't need anymore, you can simply drop it into a special recycling bin. It's as easy as throwing something away in the trash. This way, you're not just getting rid of your old vaping device; you're also helping the environment. So, it's a win-win – you can easily do your part for the planet while upgrading your vaping gear!
Handling the old vapes can be troublesome if you use other vape pens without a recycling program like ELFBAR's. You might have to figure out how to properly get rid of it, which could involve searching for local e-waste recycling centers or even just tossing it in the regular trash, which is harmful to the environment. This can be time-consuming, confusing, and not very eco-friendly. ELFBAR's program makes it so much easier and more responsible – you just drop it in the recycling bin, and they take care of the rest.
Global Expansion
Beyond the UK, ELFBAR has also been implementing environmental protection programs and conducting recycling initiatives in various countries since last year. This includes Ireland, Romania, and Cyprus, where recycling services are provided in over 3,000 stores.
This initiative is not just ELFBAR's hope; it's what people around the world hope for – a vaping industry that cares about the planet. ELFBAR's actions serve as an example, encouraging other vape brands to join the movement and contribute to a greener and more responsible vaping industry on a global scale.
Conclusion
ELFBAR is not only a leading innovator in vaping technology but also the top choice for eco-conscious vapers. Their environmental program offers practical convenience to vapers, allowing them to actively engage in environmental conservation efforts.
ELFBAR aims to achieve zero waste diversion to landfills and establish a mature, dismantlable, and reusable full-cycle recycling system by 2025. Through these efforts, ELFBAR sets a strong example in the field of environmental conservation and serves as a positive role model for the global vaping community.