The ammo GT is a high-capacity disposable vape from a company that's relatively new to the disposable market.However, don't let that put you off, as it's clearly set its sights on dethroning the popular Elfbar.
The ammo GT features a rechargeable 550mAh battery and can deliver 6000+ puffs per device.
It comes pre-filled with 15ml of salt-based nicotine juice at 5% (50mg) and uses a 1.2Ω Mesh Coil to deliver a punchy flavor.
The ammo GT is available in a choice of 8 flavors: Aloe Grape Ice,Apple Cola,Blueberry Raspberry,Mixed Berry ice,Pink Lemonade,Raspberry Watermelon,Sea Salt Lemon,Skittles
ammo GT Disposable Specifications
Capacity: 15 mL
Nicotine: 5% (50mg)
Pod resistance: 1.2Ω Mesh Coil
Battery capacity: 550mAh
Puffs: 6000+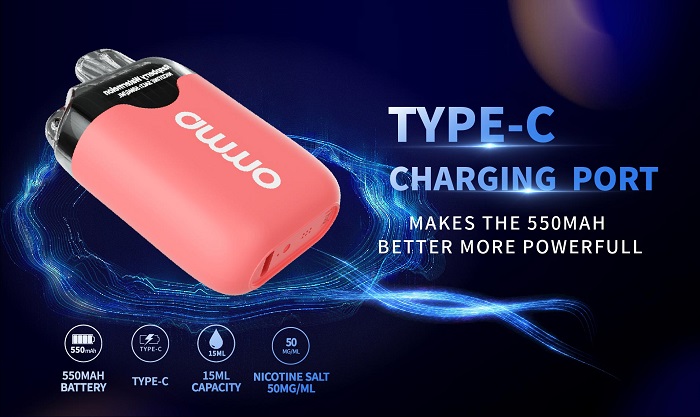 Design & Style
The ammo GT has a very familiar form factor that works well for a high-capacity disposable.
It's a short and boxy design, Thankfully it's not all sharp edges, as one side has a nice curve to it, so it sits perfectly in the palm of your hand.
The body of the ammo GT is plastic. The finish on the main body of the ammo GT is very good. It's a slightly soft matte body which makes it incredibly tactile.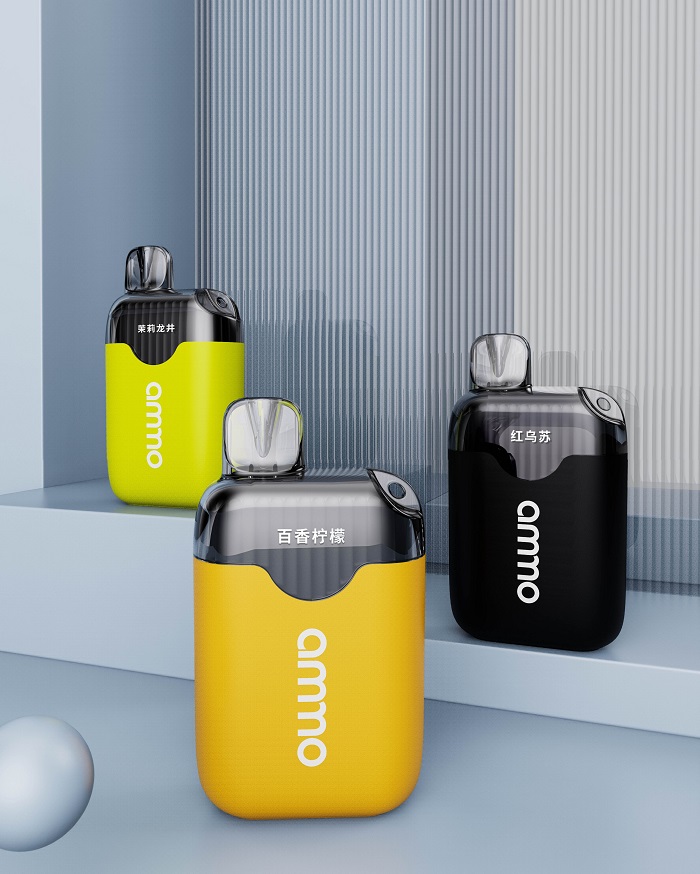 Performance & Verdict
The 1.2Ω Mesh Coil and excellent auto-draw trigger ensure you get an instant flavorful hit. I haven't noticed a single splutter or misfire in my time using them.
However, it's very smooth and works well with the nicotine hit that's delivered from the ammo GT.
I was really impressed with the flavors that we tested. ammo GT has a really good balance of not making them overly sweet but giving you enough punchiness to excite.
The ammo GT's 550mAh battery does a good job of lasting before it needs a recharge (charge times are typical for a disposable). The Nano's also go the distance with regards to hitting the advertised 6000 puffs per bar, which is great.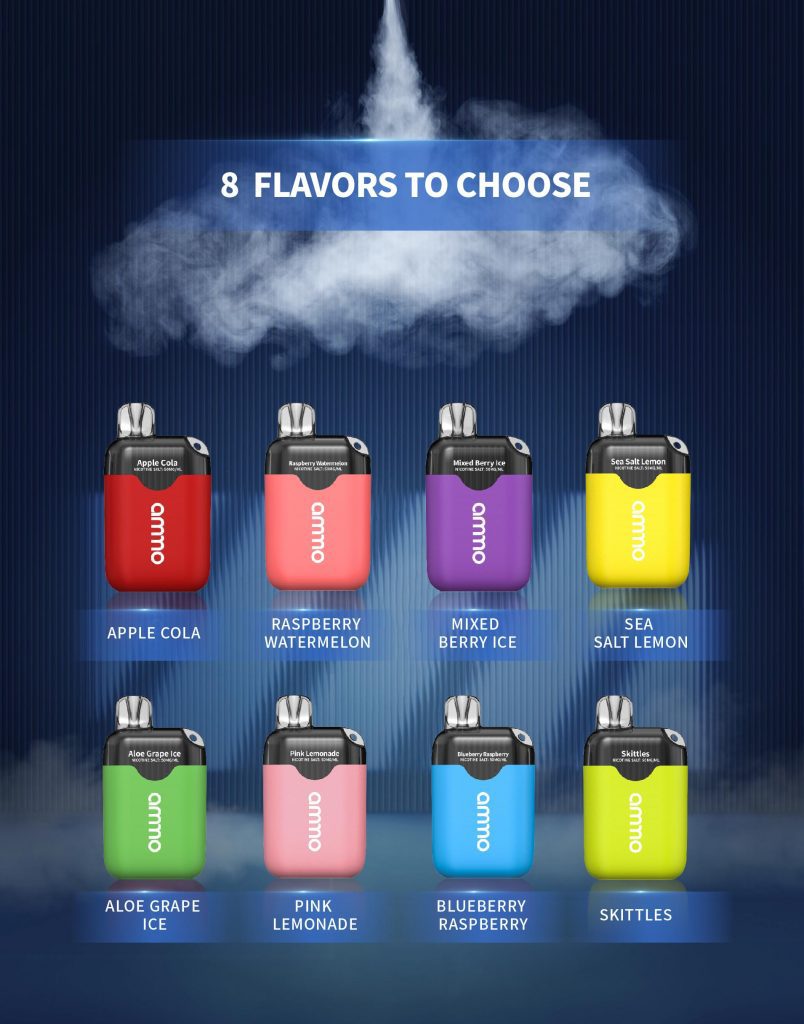 Overall,if you are a high-nicotine vaper and want a more premium-looking and feeling disposable, The ammo GT would be an excellent choice.