Ammo Go Disposable Vape is one of the top selling disposable vape pens worldwide.The Ammo Go disposable vape has an interesting design for a disposable vape.The square box shape design and transparent shell make it look very good.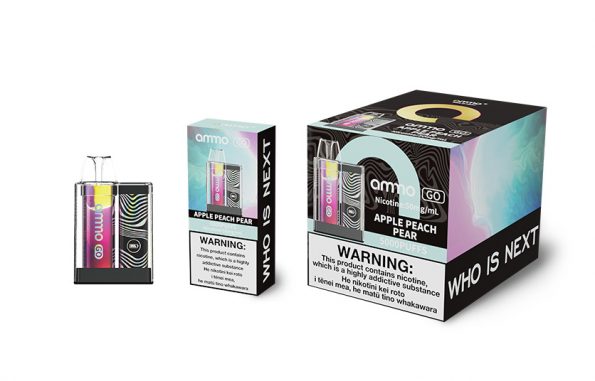 What is Ammo Go Disposable Vape?
Ammo Go is a pre-filled disposable vape pod,The ammo disposable vaping kit generates 5000 hits of 5% strength salt nicotine flavor. Each ammo go vaporizer has a pre loaded 13ml flavorful vape juice as well as a 400mAh battery that is already built inside.
The ammo go is available in a choice of 8 flavors. Pink Lemonade,Double Apple,Mixed Berry Ice,Lemon Passionfruit,Apple Peach Pear,Mango Kiwi Watermelon,Raspberry Watermelon and Blueberry Lemon.
Specs & Features
Ammo Go Disposable Specifications
Dimensions:
Capacity: 13mL
Nicotine: 5%
Battery capacity: 400mAh
Puffs: 5000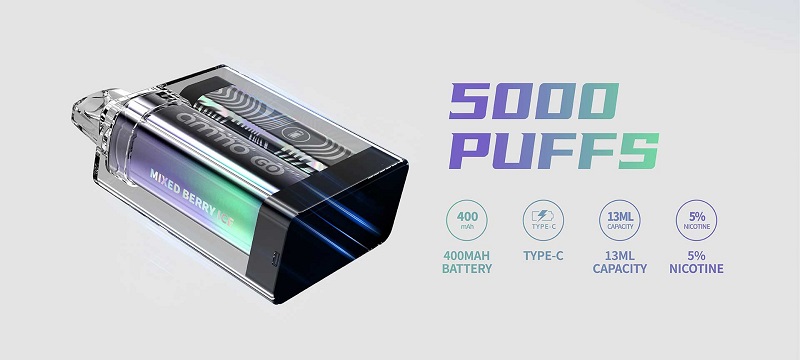 Design & Style
The ammo go has quite a standout design for a disposable vape,It doesn't conform to the cylindrical shape or dimensions of others. ammo go adopts a box-shaped design, and the shell is transparent, so you can clearly see the internal structure.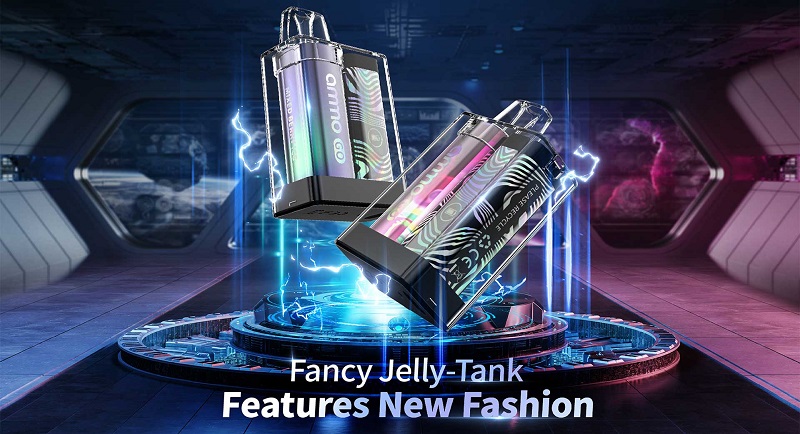 The mouthpiece being clear plastic and comfortable to use is also a plus.
Overall it's a very uncluttered and nice design for a disposable vape.
Pink Lemonade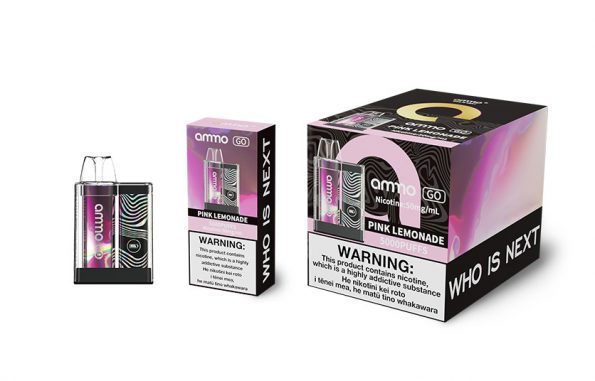 If you're into tangy-sweet fruit flavor, ammo go Vapes Pink Lemonade is the perfect choice for you. Bursting with citrusy zest, this flavor does a perfect job of capturing the authentic flavor of the beloved summer drink.
Raspberry Watermelon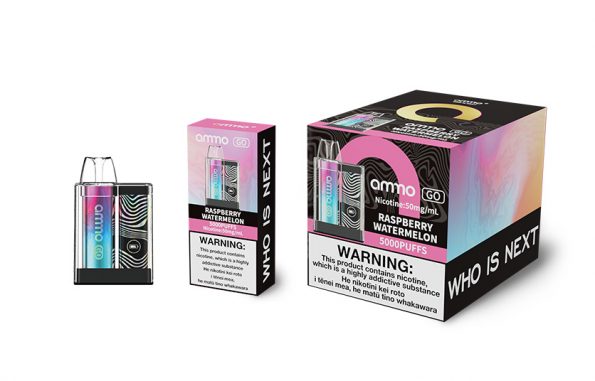 A Great blend of fresh and crisp raspberries with red watermelons makes this amazing flavor. Try the Fume infinity raspberry watermelon flavor and you will have a smile on your face .
Verdict
Overall I've been really impressed with the performance of the ammo go and enjoyed my time using them. There are some excellent flavors, and it delivers a great vape experience for a disposable. They deliver well on the puff count and come in a unique and fun design.