Are you trying to quit nicotine dependence or just want to try vaping without getting addicted? Look no further than Geek Bars. This popular disposable vape comes in a nicotine-free version, allowing you to indulge in the tantalizing flavors without worrying about addiction.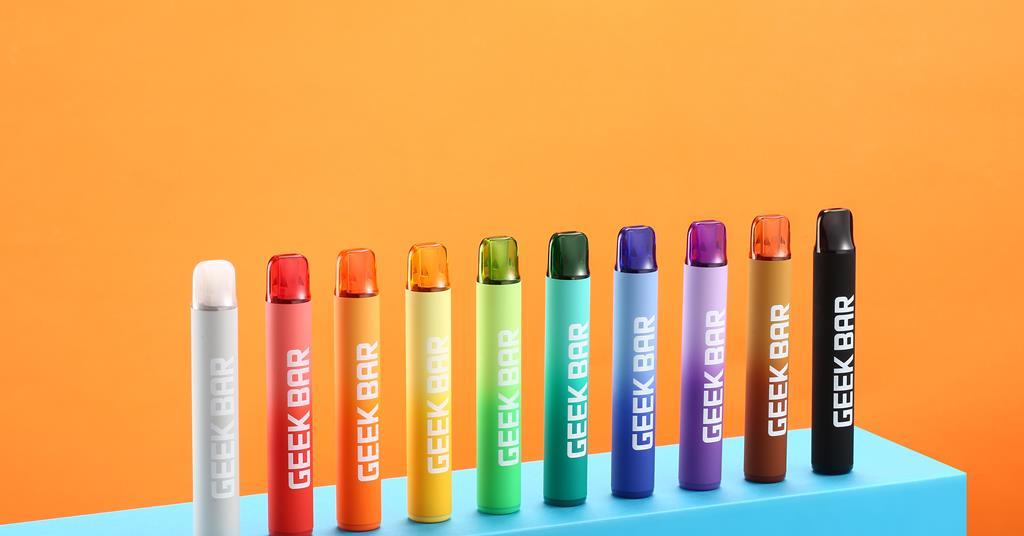 Nicotine-Free Geek Bars: The Best of Both Worlds
The nicotine-free version of Geek Bars contains 2ml of vape juice with 0mg of nicotine, providing up to 575 puffs. This translates to roughly 48 cigarettes, depending on usage duration. The best part? They come in the same popular flavors as the nicotine-containing bars, such as Banana Ice and Pink Lemonade. So, whether you're a non-vaper or looking to wean yourself off nicotine, you can now safely enjoy Geek Bars with friends without fear of addiction.
Where to Find Nicotine-Free Geek Bars
The nicotine-free Geek Bars are easily accessible and can be found in specialist vape stores and convenience stores. With their growing popularity in the UK, Geek Bar manufacturers are expanding their collection of nicotine-free options to help smokers along their quitting journey. Having the option of nicotine-free vapes can be a great milestone for smokers who are looking to quit.
Nicotine Strengths in Geek Bars
Geek Bars are available in 0mg, 10mg, and 20mg nicotine strengths. Each bar contains 2ml of 20mg nicotine salts, which are safe for consumption. Nicotine salts are a natural component of tobacco leaves, and they are absorbed more quickly by the human body, resulting in a faster nicotine delivery experience than regular nicotine. This creates a smoother vaping experience that many users find more enjoyable, particularly those who need a higher nicotine level.
The standard Geek Bars contain 2% (20mg) nicotine, which is the legal amount in any device with a 2ml e-liquid capacity in the UK. For those who prefer a milder nicotine hit, 1% (10mg) nicotine is also available.
In conclusion, Geek Bars offer a safe and satisfying vaping experience with their nicotine-free options and varied nicotine strengths. They are readily available in popular flavors and can be found in vape stores and convenience stores. Whether you're trying to quit nicotine or just want to try vaping, Geek Bars have something for everyone.