As vaping continues to gain popularity among smokers and non-smokers alike, new and innovative vaping devices continue to emerge. The Puff XXL is one such device that has taken the vaping world by storm. In this article, we will provide you with a comprehensive guide to Puff XXL, including what it is, how it works, and its advantages and disadvantages.
What Is Puff XXL?
The Puff XXL is a recently released disposable device from Puff Bar that comes filled with 6.5ml of 50mg nicotine salt-based e-liquid. With its 1000mAh pre-fitted and pre-charged battery, this lightweight and compact vape device delivers over 1600 puffs. Puff XXL is available in over 30 flavours, with the majority offering fruity notes that are reflected in the vape's colours.
From opening the package until the device runs out of e-liquid or battery, the Puff XXL is ready for use. However, any vape device containing over 2ml of e-liquid or more than 2% nicotine is non-compliant with UK safety regulations for nicotine products and vaping. It is illegal to sell these devices in the UK, and they cannot be considered safe as they have not undergone the necessary checks.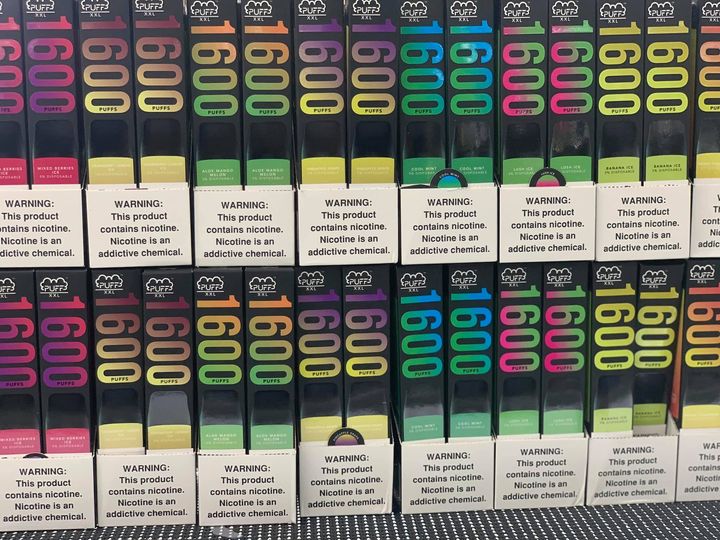 How Much Are XXL Puff Bars?
While the Puff XXL may be available for purchase online or in smaller stores for an average price of ?10-15, it is highly recommended that you avoid using this product in the UK. The UK TRPR Rules do not permit disposable devices that produce over 1000 puffs or have more than 2ml of e-liquid or 2% nicoti
The UK market offers a wide range of disposable devices that comply with the necessary regulations, including ELF bar, Geek bar, and Elux, among others. These devices are available in a variety of flavors and can produce 300 to 1000 puffs with nicotine contents ranging from 0 to 20mg.
How Long Do XXL Puff Bars Last?
The Puff XXL disposable vape can last for 10 to 14 days, depending on how much one vapes. The amount of time it lasts may vary based on how much someone vapes, and this applies to all disposable vape devices. The Puff XXL has a larger capacity than those available on the UK market, holding 6.5ml of e-liquid and producing up to 1600 puffs. Additionally, the 1000mAh battery has a higher capacity than the standard, allowing it to last longer.
Disposable vape devices that do not comply with the TRPR rules are illegal to sell in the UK and cannot be found at reputable suppliers. Buying such products puts you at risk of purchasing counterfeit products.