When it comes to disposable vapes, one of the hottest vape brands on the market currently is the Flum Float. A delicious range of disposable vapes that offer up to a whopping 3000 puffs per device. Ideal for new beginners to vaping or those who are looking to try something new in the form of a disposable, the Flum Floats are a worthwhile choice.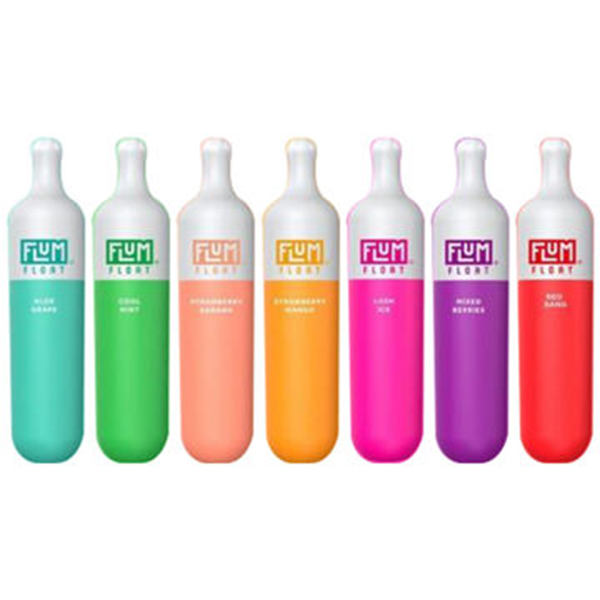 What is Flum float?
The Flum Float Vape is a true game-changer for the disposable vape device segment. To start the Flum vape offers a whopping 3000 puffs more than enough to get you multiple days of vaping. It comes in an array of Flavor with 5% salt nicotine. It is capable of holding up to 8.0mL of e-liquid.
The Flum vape delivers a smooth throat hit keeping you away from the cigarettes. It comes pre-filled and pre-charge making your life just a bit easier. Unique to the Flum Vape its shape and design. Its round in shape making it fit nicely on the hand and the mouthpiece is built in. Unlike other round devices, the Flum is able to sit straight up on a flat surface.
The airflow is located at the bottom with 3 airflow slots that deliver just the right amount of airflow. It's bigger in shape when compared to other disposables but makes up for it by delivering more puffs.
Is Flum float vape good?
The Flum Float is a one-of-a-kind disposable vape that has a great-looking design and comes in several different flavor options. The unit is draw-activated and super easy to use. According to the manufacturer, the internal battery and pod can last for up to 3000 puffs, but they may last longer or less than the stated duration.
What is the most popular Flum float flavor?
1.Mixed Berries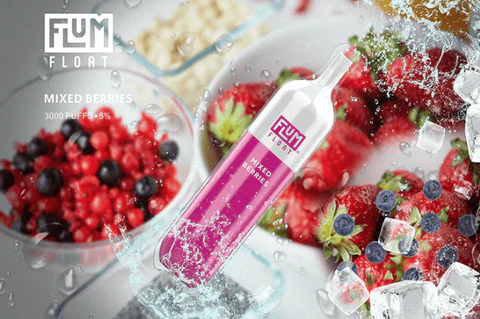 First up is the mixed berries flum float vapes, considered one of the most popular for disposable device flavor options. It's one of the best sellers, which is no surprise when you have a juicy mix of berries including; raspberries, strawberries, blackberries, and blueberries.
2.Strawberry Ice Cream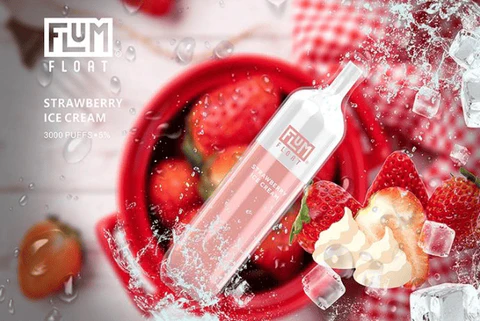 If you love dessert flavors, then a step up from mixed berries is the Strawberry Ice Cream flavor. Delivering a sweet mix of strawberries and creamy ice cream, it's an ideal option for an after-dinner treat. Out with friends or family, it's the perfect option for those who prefer a different type of dessert – in the form of vape juice!
3.Lush Ice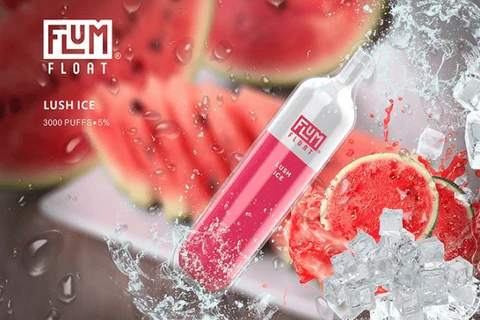 When it comes to Flum float disposable device flavors, one of the most popular is the Lush Ice. As another best seller, you can't get a more icy and refreshing watermelon flavoring than this one. It's just the perfect combination for summer when you're needing to keep cool and collected.
Watermelon is often a popular flavor with most vapers and combined with the icy, fresh mint, it's a delightful one for the taste buds. It's a combination that has certainly been reproduced by many vape brands on the market currently.
4.Aloe Grape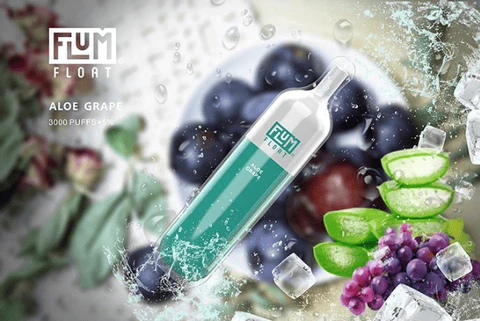 A more unusual flavor that you can find with the Flum Float disposable vape is the Aloe Grape. It's a great option for those who are looking to get a refreshing taste that's full of flavor. The aloe vera flavoring isn't for everyone but combined with the grape flavor, it's a must-have for any looking for the best grape flavor vapes.
Verdict
The Flum Float Vape is a unique pen that comes in over ten tantalising flavours. It's also draw-activated, so there's no fuss when it comes to vaping. This gadget is simple to use because it requires no maintenance or refilling. Finally, this is a long-lasting disposable that provides up to 3000 puffs, which means you get weeks of lovely cloud and nicotine rush rather than the customary 3-4 days of superb vaping.