When it comes to vape disposables, the Elf Bar BC5000 Ultra is another of the most popular options you can find on the market. Elfbar is a great pre-filled alternative to tobacco with built-in batteries that you will love after first try.
However, you may still have some doubts about it. Do you want to know if the Elf Bar BC5000 Ultra is the vape device you need? Here's the comprehensive review you should read to make a wise decision.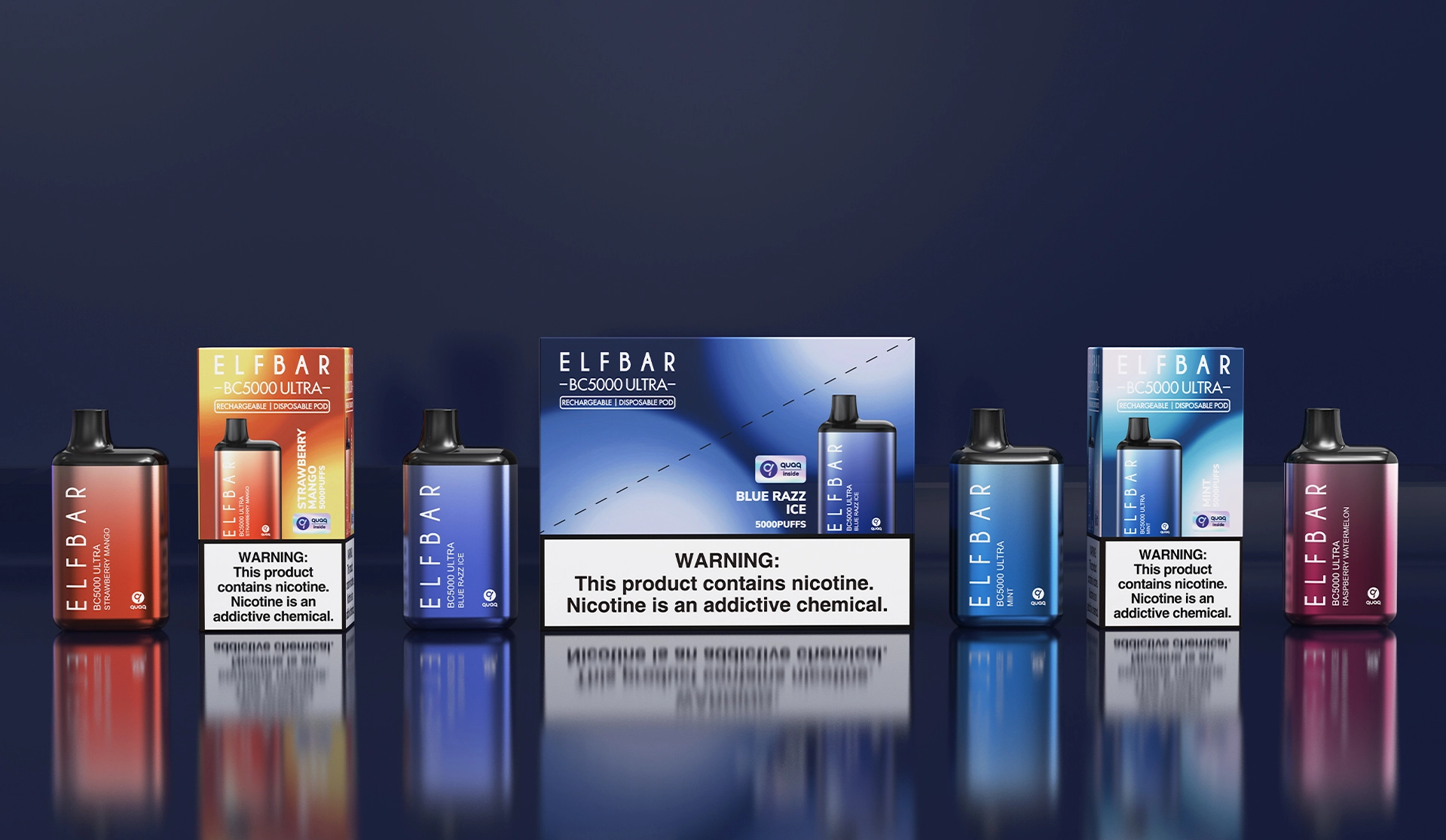 What Is Elf Bar Ultra BC5000 Disposable?
Elf Bar Ultra Disposable brings you the ease of nicotine with its 5%(50mg) nicotine, slapped with loads of flavor, it accommodates 13ml pre-filled e-juice, each disposable can take approximately 5000 puffs. Equipped with a 650mAh internal battery, it is rechargeable and allows you to carry multiple flavors all day long. Constructed from SS & PCTG, according to its name called "Ultra", it gives you ultra taste, consistency, puffs, and safety.
Elf BAR BC5000 Ultra Flavors?
Elf Bar vapes are known for their fantastic fruit blends. Each one of these top-selling Elf Bar disposable flavors represent a mix of multiple flavors for one complex disposable vape. If you are looking for some top flavors that are tough-to-find Elf Bars, scroll below to find the best of the bunch and the Elf Bar BC5000 Ultra bring some new amazing flavors this time.
Blue Cotton Candy
Blue Razz Ice
Dragon Fruit Banana Berry
Grape HoneyDew
Kiwi Dragon Fruit Berry
Kiwi Passion Fruit Guava
Mint
Orange Soda
Raspberry Watermelon
Strawberry Mango
Strawberry Watermelon Bubble Gum
Strawberry Watermelon Peach
Tobacco
Tropical Rainbow Blast
Watermelon Ice
Are Elf Bar BC5000 Ultra Worse Than Refillable Vapes?
Providing you've bought a genuine product Elf Bars are as safe as any other kind of vape kit and are built then tested to a high standard. The only difference between these disposables and traditional vape kits you may be used to seeing is that they arrive as a fully assembled unit that's ready to use.
Summary
All-in-all, the Elf Bar BC5000 Ultra provides an incredibly smooth, flavorful experience that makes it one of the top disposable vapes available on the market today. When paired with its incredibly long-lasting build quality, it is a top option for vapers that prefer disposable vapes to refillable vape devices.