If you're looking for a high-quality disposable vape pod system, the Fume Unlimited might be the perfect choice for you. This new pre-filled device comes with an impressive 7000 puffs and is fully rechargeable. Additionally, it features 27 available flavors to choose from, making it a great option for vapers who want variety. In this review, we'll go over everything you need to know about the Fume Unlimited and why it might be the best choice for you.
Introduction: The All-New Fume Unlimited
The Fume Unlimited is a pre-filled disposable vape pod system device that offers vapers an amazing 7000+ puffs. This makes it an excellent option for those who are looking for a convenient device that doesn't require constant refilling. With 27 available flavors, you're sure to find a flavor that you'll love.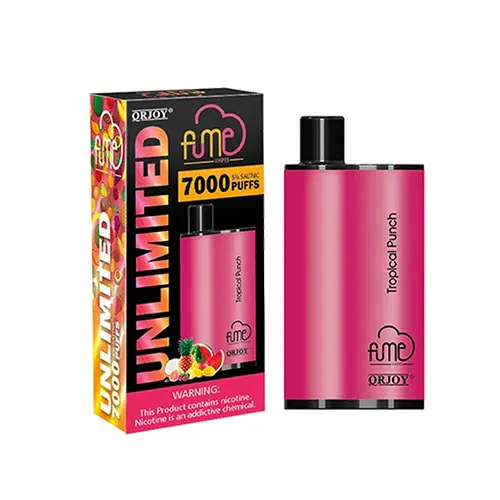 Design and Build Quality: Sleek and Portable
One of the best things about the Fume Unlimited is its sleek and portable design. The device is small enough to fit in your pocket, making it easy to carry around with you wherever you go. It also has a durable build quality, ensuring that it can withstand daily wear and tear. The device is available in various colors, allowing you to choose a design that suits your style.
Flavors: A Wide Variety
The Fume Unlimited comes in 27 different flavors, giving you a wide range of options to choose from. Whether you're a fan of fruity flavors or prefer something more traditional, there's a flavor for you. Some of the available flavors include:
Banana Ice
Blueberry Mint
Black Ice
Cotton Candy
Grape Ice
Ice MInt
Lush Ice
Melon Ice
Peach Ice
Pina Colada
Pineapple
Pistachios Milk Cereal
Purple Rain
Rainbow Candy
Strawberry
Strawberry Mango
Strawberry Watermelon
Tropical Fruit
Performance: Long-Lasting Battery and Great Vapor Production
The Fume Unlimited has a long-lasting battery that allows you to vape for hours on end without needing to recharge. Additionally, the device produces great vapor production, ensuring that you get a satisfying vaping experience every time. The device also has a smooth draw and doesn't produce any harsh hits.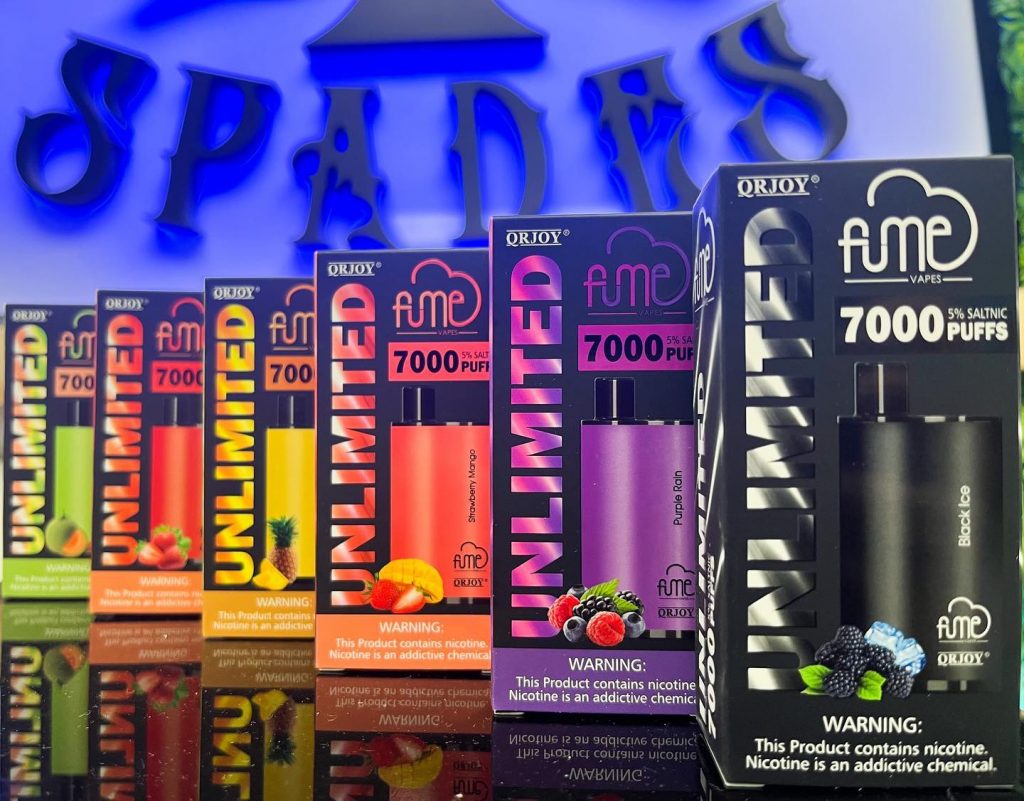 Convenience: Easy to Use and Rechargeable
One of the best things about the Fume Unlimited is its convenience. The device is pre-filled, meaning that you don't need to worry about refilling it constantly. It's also easy to use, making it a great option for beginners. When the battery is low, you can simply recharge it using the included USB cable.
Pros and Cons: A Comprehensive List
Pros:
Pre-filled and disposable
7000+ puffs
27 available flavors
Long-lasting battery
Great vapor production
Easy to use and rechargeable
Cons:
Limited nicotine strength options
May not be suitable for heavy vapers
Conclusion: Should You Try the Fume Unlimited?
Overall, the Fume Unlimited is an excellent disposable vape pod system that offers vapers convenience, variety, and great performance. Its 7000+ puffs and long-lasting battery make it an ideal choice for those who want a hassle-free vaping experience, while its 27 available flavors cater to a wide range of preferences. The device is also easy to use and rechargeable, making it a great option for beginners.
However, it's worth noting that the Fume Unlimited may not be suitable for heavy vapers who require higher nicotine strength options. Additionally, while the device is rechargeable, it's still a disposable option, meaning that it's not as eco-friendly as refillable vape devices.
In conclusion, if you're looking for a high-quality and convenient disposable vape pod system, the Fume Unlimited is definitely worth trying. With its sleek design, great performance, and wide variety of flavors, it's sure to provide you with a satisfying vaping experience.