In 2022, disposables have become popular type of e cigarettes. Technology has pushed their very own performance to another level simply recently, even though they have been around for over your decade.
Disposable e cigs will soon be so many options,We list the Best Disposable Vapes in the UK to help you find the perfect disposable vape.
1.Lost Mary BM600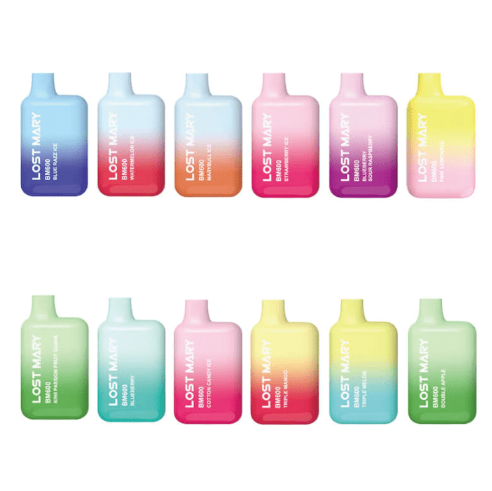 FEATURES
Puffs: 600
Nicotine Strength: 20mg
Battery Capacity: 550mAh
Looking almost identical to the Elf Bar BC line products, Lost Mary BM600 is actually another release by the same established manufacturer Elf Bar, targeted at the UK market though. Lost Mary BM600 runs on a 550mAh battery and loads up 2ml e-juice in 20mg nicotine. It gives an average user somewhere near 600 hits. The flavors it offers all feature a nice, creative blend. Same as why Elf Bar BC is a big hit in the US, Lost Mary has a wide appeal among UK vapers thanks to its aesthetically pleasing appearance, lovely hits and great durability.
Lost Mary BM600 Flavors: Blue Razz Ice, Blueberry Sour Raspberry, Blueberry, Cotton Candy Ice, Double Apple, Kiwi Passionfruit Guava, Marybull Ice, Pink Lemonade, Strawberry Ice, Triple Melo, Triple Mango, Watermelon Ice
2.Elux Legend 3500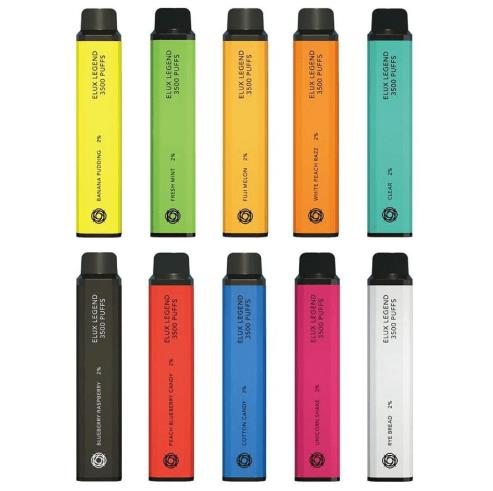 FEATURES
Puffs: 3,500
Nicotine Strength: 20mg
Battery Capacity: 1500mAh
There's a good reason that Elux Legend 3500 goes down so well with vapers. The long-lasting disposable features formidable construction and exceptional build quality. Every Elux bar looks clean and quality, something that can be used to describe its vapor as well. It creates mellow, immaculate clouds on every puff, carrying truly vibrant flavor. Although you can get around 3500 puffs from it, Elux bar has a really tiny form factor to allow you to slip it into pocket in a breeze.
Elux Legend 3500 Flavors: Banana Pudding, Blueberry Raspberry, Clear, Cotton Candy, Fresh Mint, Fuji Melon, Peach Blueberry Candy, Rye Bread, Unicorn Shake, White Peach Razz, Tiger Blood, Peach Mango, Watermelon ice, Blueberry Pomegranate
3.Geek Bar S600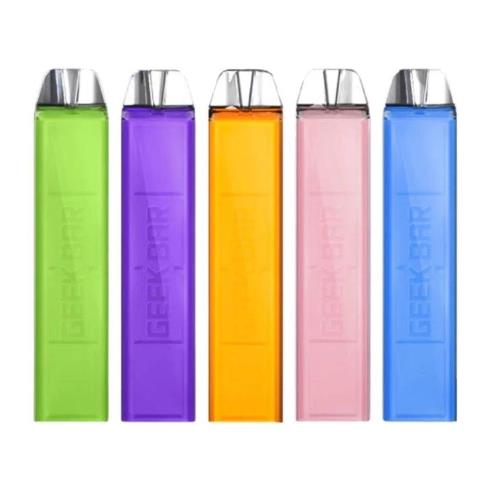 FEATURES
Puffs: 600
Nicotine Strength: 2%
Battery Capacity: 500mAh
After the original 575-puff Geek Bar takes the disposable vape world by storm, the vape brand also starts to release more compact yet robust disposables. Geek Bar S600 stores 2ml e-liquid and a 500mAh internal battery, allowing for 600 hits on average. Aside from the quality manufacturing, this device stands out from the crowds also for the consistent flavor it delivers up till the end.
Geek Bar S600 is an ideal go-to device that eliminates your anxiety about running out of e-liquid or terrible flavor loss. The only downside of it is the limited flavor range. If you crave for wider choices in flavor, go for the original Geek Bar (we've done a thorough review on its 20+ flavors to find the best).
Geek Bar S600 Flavors: Blackcurrant, Blueberry Geekbull, Bluerazz, Cherry, Grape Geekbull, Kiwi Geek Bull, Mixed Berries, Strawberry, Strawberry Geek Bull, Watermelon Geekbull
4.Aroma King 600 Puffs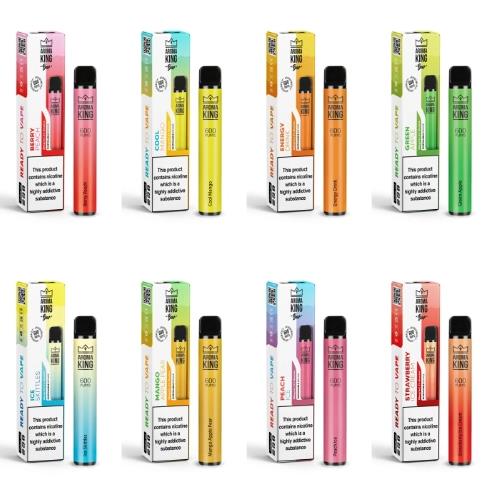 FEATURES
Puffs: 600
Nicotine Strength: 0/10/20mg
Battery Capacity: 550mAh
Aroma King 600 Puffs struck us as a best-in-class disposable vape on our first drag. It gives a strong throat hit and meanwhile produces fairly mellow flavorsome vapors thanks to its well-crafted built-in coil. Featuring a cylindrical pen-style body, Aroma King loads up 2ml nic salt e-juice. With its 550mAh battery which supplies constant and stable power, you can get more than 600 puffs from it. It uses simplest draw activation mechanism; and when the LED light flashes, it's time to dispose of the single-use device and move to the next fresh flavor.
Aroma King Flavors: Grape Ice, Watermelon Ice, Strawberry Ice, Cola, Mango Apple Pear, Energy Drink Ice, Cool Mango, Blueberry Ice, Banana Ice, Berry Peach, Peach Ice, Lychee Ice, Blueberry, Bubblegum, Hawaiia Pog, Grape Energy, Blueberry Sour Raspberry, Monster, Iced Skittles, Strawberry Ice Cream, Cherry Ice, Green Apple
5.MOTI BOX 6000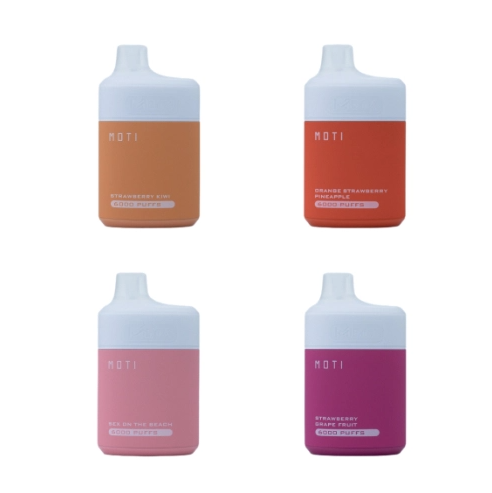 FEATURES
Puffs: 6,000
Nicotine Strength: 2%/5%
Battery Capacity: 400mAh (rechargeable)
MOTI MBOX 6000 houses up to 14ml nic salt juice, powered by a 500mAh rechargeable battery. It offers a wide flavor range and creative blends to satisfy even the most finicky vapers. Its mouthpiece uniquely mimics the shape of baby bottle nipples to better fit your mouths, and takes every draw to the next level. It's definitely a top option for all-day vaping.
MOTI MBOX Flavors: Peach Mango Raspberry, Rainbow Cloudz, Blueberry Energize, Green Apple, Strawberry Grape Fruit, Triple Berry Ice, Honeydew Pineapple Orange, Sex on the Beach, Strawberry Kiwi, Orange Strawberry Pineapple
6.Beco Beak 4000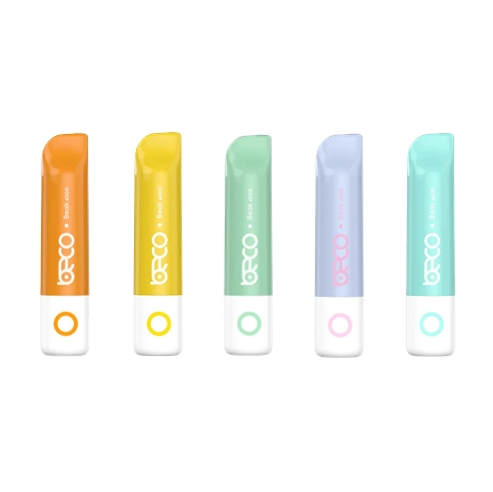 FEATURES
Puffs: 4,000
Nicotine Strength: 0%/2%/5%
Battery Capacity: 1100mAh
Beco Beak 4000 is definitely an eye-catcher at your first sight. No matter it's the vivid colorway it takes or the unique duckbill-style mouthpiece, it's all set to leave you a deep impression. Its 8ml pre-filled e-juice and 110mAh battery make it clear that this disposable vape allows for a good many hits, up to 4,000
The disposable vape features great flavor representation and long-lasting sweet aftertaste. Plus, its improved 1.2ohm mesh coil brings itself A-game in producing truly smooth clouds. Lacking any sharp edges, Beco Beak 4000 is always comfortable to hold and carry around.
Beco Beak 4000 Flavors: Banana Ice, Blood Orange, Blueberry Raspberry, Crispy Apple, Grape Ice, Lush Ice, Mango Ice, Premium Menthol, Rainbow, Strawberry Ice
Conclusion
We have reviewed and listed six of the best disposable vape in our buying guide. Some of them last longer than others, some are better for flavor, and some are better for value. Lost Mary and Elux disposables are at the top of the list because they best combine performance, enjoyment, and value.