According to Korean media reports, KT&G's cigarette-style e-cigarettes have jumped to more than 40% of the Korean market, and will surpass Philip Morris to rank first.
According to data from market research company Euromonitor, Philip Morris's domestic cigarette-type e-cigarette stick market share was 87.4% in 2017, based on sales through online and offline distribution channels (excluding military service and tax exemption)。 Since then, it has dropped to 72.6% in 2018, 62.4% in 2019, and 57.6% last year.
On the other hand, KT&G's market share is increasing. It was 2.5% in 2017, 18.9% in 2018, 29.4% in 2019, 34.4% last year, and more than 40% this year. The share of BAT dropped from 10.1% in 2017 to 6.7% in 2018 and 5.8% in 2019, then rose to 6.2% last year, and rose to about 10% this year.
The industry predicts that if the current trend continues, KT&G's market share will rank first at the end of the year or early next year.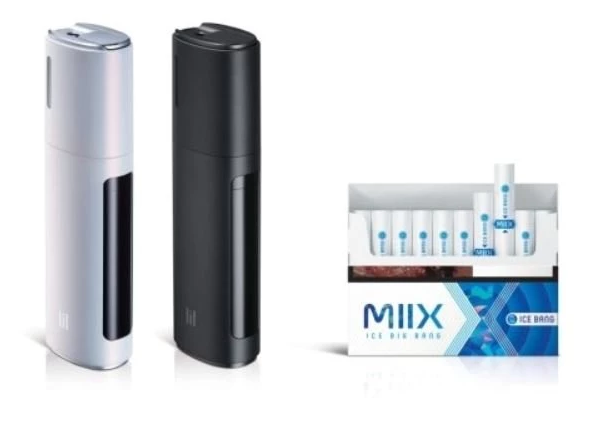 According to analysis, the increase in KT&G's market share is attributed to the popularization of the electronic cigarette device "Lil Hybrid 2.0" launched in February last year. Due to liquid cartridges, the weak point of electronic cigarettes (smoke volume) has been increased to the level of ordinary cigarettes, and sales have increased. Therefore, the market share of special stick products "Fit" and "Mix" has increased.
An industry insider said, "If the current market share trend continues, KT&G is expected to overtake Philip Morris, the originator of cigarette-based e-cigarettes, and lead the Korean cigarette-based e-cigarette market." He added: "Because Lil's products are competitive Philip Morris also signed a cooperation contract with KT&G in January last year and began to sell Lil outside Korea."
According to Korean media forecasts, competition among tobacco companies is expected to intensify. A sense of crisis is also felt in the upward trend, and it is trying to increase its market share again through new products and stronger marketing.
In this regard, a KT&G related person said, "As Lil's domestic market share continues to increase, we plan to expand our platform while expanding overseas business, and become a world-class tobacco company by 2025."
Philip Morris The official said: "We are actively seeing the continuous growth of the cigarette-type e-cigarette market itself."
At the same time, according to Euromonitor information consulting company data, the domestic cigarette-type e-cigarette stick market has increased from 359.7 billion won in 2017. To 1.69 trillion won last year. It is expected to increase to 1.81 trillion won this year, 1.95 trillion won next year, and 2.46 trillion won in 2025.