Geek Bar is probably the best-known disposable vape brand. The high-quality great-tasting range of disposable vapes from Geekbar offers the perfect gateway to vaping with their no-fuss simple designs. The standard Geekbar produces about 550 puffs and is available in 20 flavours with 20Mg nic salt. We also carry an extensive range of Geek Vape pods and kits.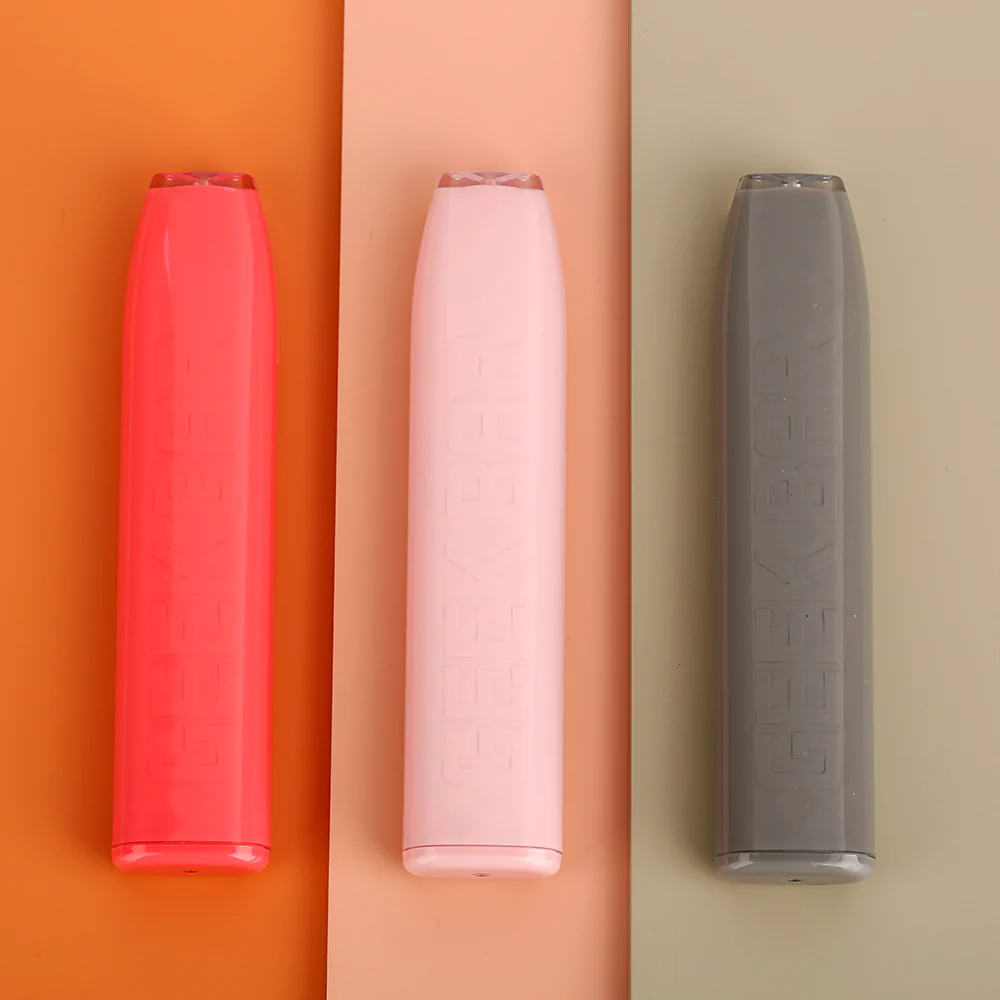 How Much Nicotine is in a Geek Bar?
Geek Vape have a few Geek Bar products, which each offer different nicotine strengths:
Geek Bar – 2ml nicotine salt available in 0mg, 10mg, 20mg strength.
Geek Bar Lite – 1.8ml nicotine salt available in 20mg strength.
What Nicotine Strength Should I Use For My Geek Bar?
The answer depends on how much you smoke! 20mg of nicotine is the highest strength legal in the UK and is recommended for heavy smokers who have over 20 cigarettes a day. A 10mg vape is recommended for those who smoke around 10 cigarettes a day and would be a better choice for social smokers.
Geek Bars can also be found in 0mg strength, helping vapers to wean themselves off nicotine without losing the habitual element of inhaling and exhaling, which can make quitting harder.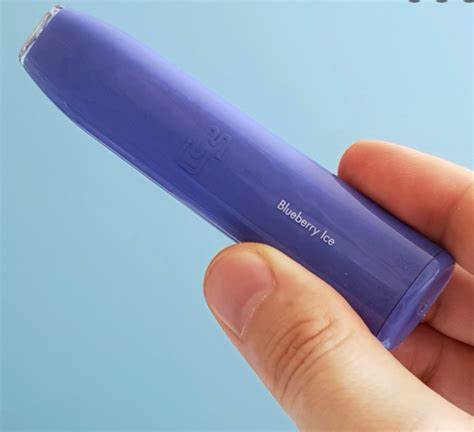 How Strong is a 20mg Nic Geek bar?
20mg of nicotine is equivalent to around 40-60 cigarettes worth of nicotine. This is the most common level for smokers looking to quit as it mimics regular cigarette use.
It's not recommended to use such a high level of nicotine if you're new to vaping or don't plan on using it regularly. So, if you are just starting out with vaping and have been smoking for years, then it may take some time to wean yourself off of nicotine completely.
How Many Cigarettes in a Geek Bar?
If you are trying to quit smoking, then you may want to know how many cigarettes equate to a Geek Bar vape. We can consider this question in two ways – by the strength and by the puff count.
Puffs in Cigarettes vs Geek Bar
On average, when smoking a cigarette, you will puff on it around 20 times. This means that a box of 20 cigarettes will contain around 400 puffs. Therefore, a Geek Bar Lite, which contains 400 puffs, should last you about the same amount of time as a box of cigarettes. A Geek Bar contains 575 puffs, meaning it has more puffs than a pack of 20.
Nicotine in Cigarettes vs Geek Bar
Geek Bar disposable vapes are most commonly available in 20mg strength. When compared to the nicotine content of a cigarette, a Geek Bar contains roughly the equivalent of 48 cigarettes.
Geek Bar S600 – 2ml nicotine salt available in 20mg strength.
Geek Bar Pro – 4.5ml nicotine salt available in 20mg, 50mg strength.
Conclusion
The nicotine strength of vapes is really up to the user. Many users prefer to use their vape with varying nicotine strengths to control how much nicotine they are ingesting via the device. But if you're vaping for a little while, it may be recommended to start at a medium or high nicotine level and then lower it down as you need it.
Despite the various nicotine levels, the e-liquid contained in these cartridges consists of the same basic ingredients: propylene glycol and vegetable glycerine. So the real question is whether these substances are harmful to your health or not.