Another user friendly maintenance free device created by Geek Bar
Ready to use straight out of the box, the Geek Bar S600's internal battery is pre-charged and pre-filled with a salt based nicotine e-liquid. To activate the device you simply need to inhale via the ergonomically designed mouthpiece.
Offering an inhale that closely replicates the sensation of smoking conventional cigarettes and it's ease of the use, we recommend Geek Bar's S600 for users beginning their transition from smoking to vaping.
The Geek Bar S600 is available in a choice of 9 delicious new flavours and utilises a 20mg nic salt based e-liquid, designed to deliver a satisfying smooth inhale.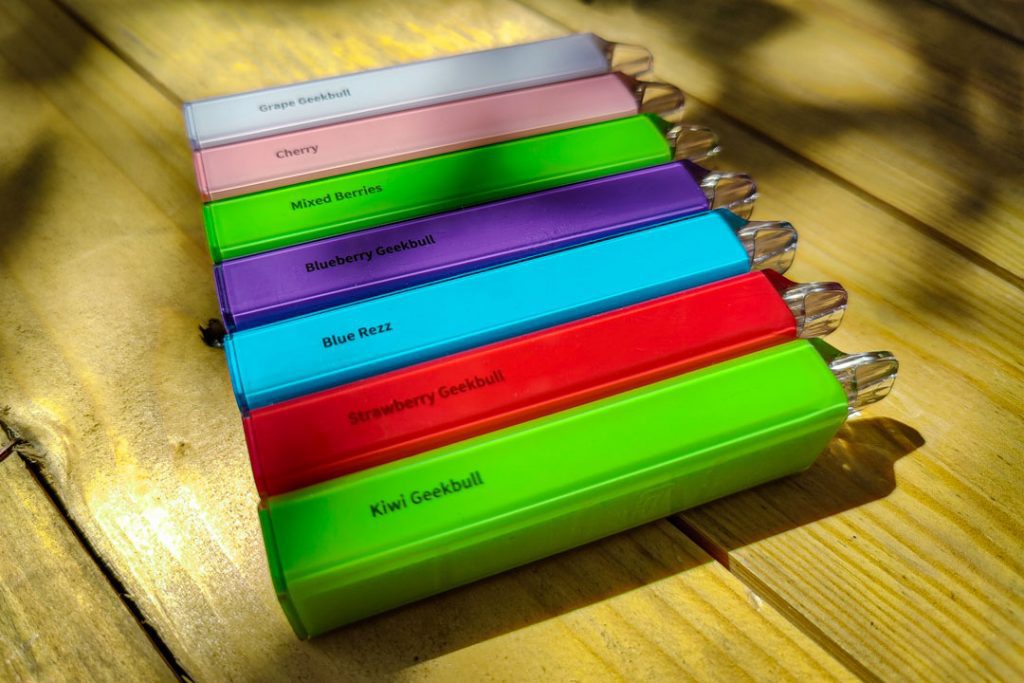 Specs & Features
Geekbar S600 Disposable Specifications
Dimensions:
Capacity: 2 mL
Nicotine: 2%
Pod resistance: Not specified
Battery capacity: 500mAh
Puffs: 600
Design & Style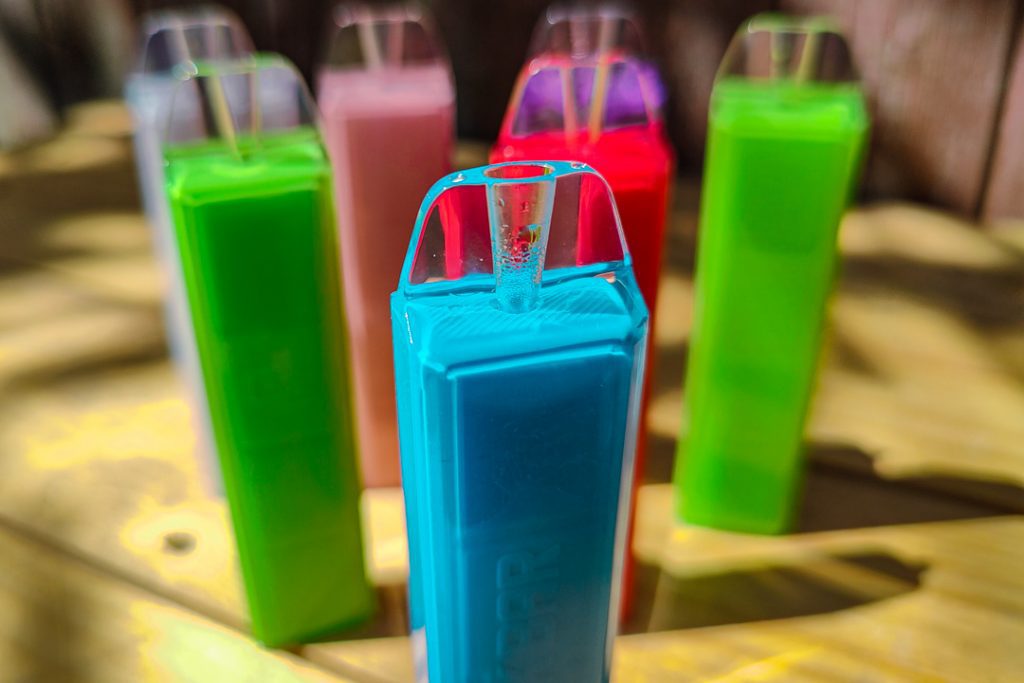 The S600 has quite a standout design for a disposable vape pen. It doesn't conform to the cylindrical shape or dimensions of others. In fact, it is slightly wider and longer than most with the same capacity, but not in a way that makes it too big to be pocket-friendly
I like the injection-molded plastic design with its two layers and colored body. The whole block-like effect reminds me of lego blocks, which I guess is what they were going for with the name.
I also like the subtle 'Geekbar' branding, which is in the same color on the front body and barely noticeable. The same goes for the 'GB' logo on the reverse. The flavor is cleanly printed in dark on the side in the lower part.
The mouthpiece being clear plastic and comfortable to use is also a plus.
The bottom is solid plastic with one small air hole where the LED light is behind. The light is white, but you get a bit of a colored glow from the colored plastic of the bar.
Overall it's a very uncluttered and nice design for a disposable vape pen.
GEEK Bar S600 Flavours: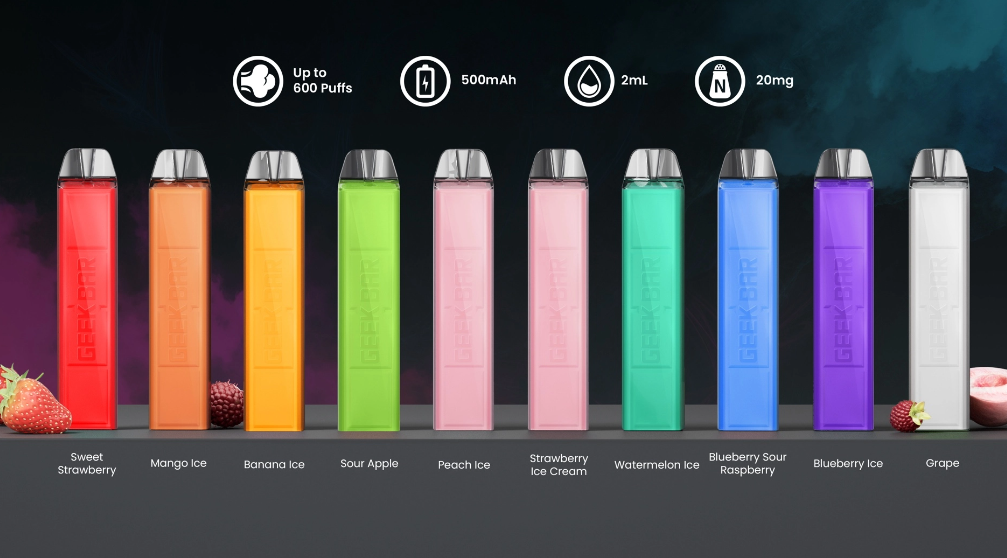 Mixed Berries
Blue Razz
Strawberry Geekbull
Cherry
Kiwi Geekbull
Blackcurrant
Strawberry
Blueberry Geekbull
Watermelon Geekbull
Verdict
There's no denying that with the S600 and Geek Bar's new range of flavors, they have gone all-in with the Geekbull theme. As you can tell, most of the flavors we tested are that famous energy drink taste mixed with a type of fruit.
Some of them work well together and are very pleasant vapes. Personally, I prefer my vapes to be more on the traditional fruity side.
It's also worth noting that the 'Geekbull' flavors are a little heavy with the cooling. I feel like Geekbar is a little heavy with the cooling. It's not the strongest I've tried. However, compared to the Zovoo Dragbars and Smok Novo Bars (that we recently reviewed), you definitely feel it more on the back of your throat. That could be a good thing for some, and you get used to it after a couple of puffs – but the first one usually shocks me a little.
Thankfully there are also some simple flavors on offer, and they were just what you'd expect. I'd happily vape those all day long without any complaints.
Overall the Geek Bar S600s are a decent range of disposable vapes. They deliver well on the puff count and come in a unique and fun design. The 'Geekbull' flavors may not be for everyone, but there are still plenty of good choices in the range.