How about RELX Phantom? I gave it to Yueyou indefinitely. I have been using Lingdian all the time. I am used to the mellow taste of Lingdian mung beans, but one more pod a day can't be consumed. Hesitating whether to continue the Infinite or the new Phantom, the Infinite has a charging box, and it can be powered off for a few days outside. The Phantom Tide Light is not too cold to check the power.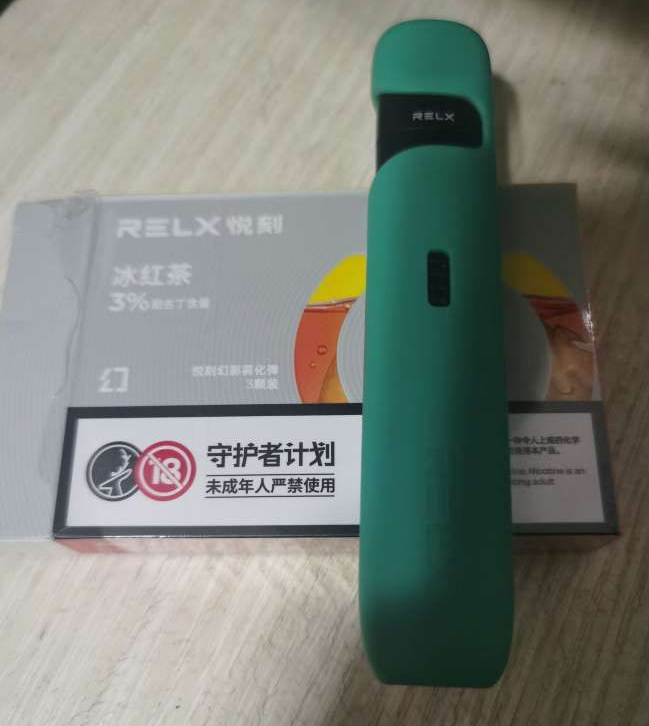 Considering to follow the principle of buying new and not buying old again and again, I still bought a Phantom black single rod. After infinite use, I feel that the hardness of the smoke rod is really not very good. It is said that the Phantom has improved. The newly released Qijing Biguang Green is really good-looking, but unfortunately there is no stock in the store. There are only morning frost green, black and orange. I don't like other colors, and black is more low-key.
How about RELX Phantom? The sound of Phantom inhaling is louder than infinity, and the suction resistance and smoke volume feel similar. The infinite watermelon used in the first pod is indeed a little looser than the Phantom pod, and the taste does not feel much difference. At present, it is basically used alternately and charged once every 2 days. I especially praise the official silicone case of the Phantom, which fits very well, looks good and is easy to use. The taste still likes watermelon. I bought a blueberry today and I really can't get used to it. The iced black tea feels okay. After smoking it, there is a lemon black tea smell.
Product evaluation
Smoke Amount: Four Stars
Resistance: Four stars
Suction Sensitivity: Four Stars
Puffing sound: two stars