Hyde disposable vape is the main product of Hyde Vape Company,Opening the Hyde's official website, we found that there are many popular models on the market already,I personally like Hyde Edge Rave Recharge and Hyde Edge Recharge the most, because in addition to good taste performance.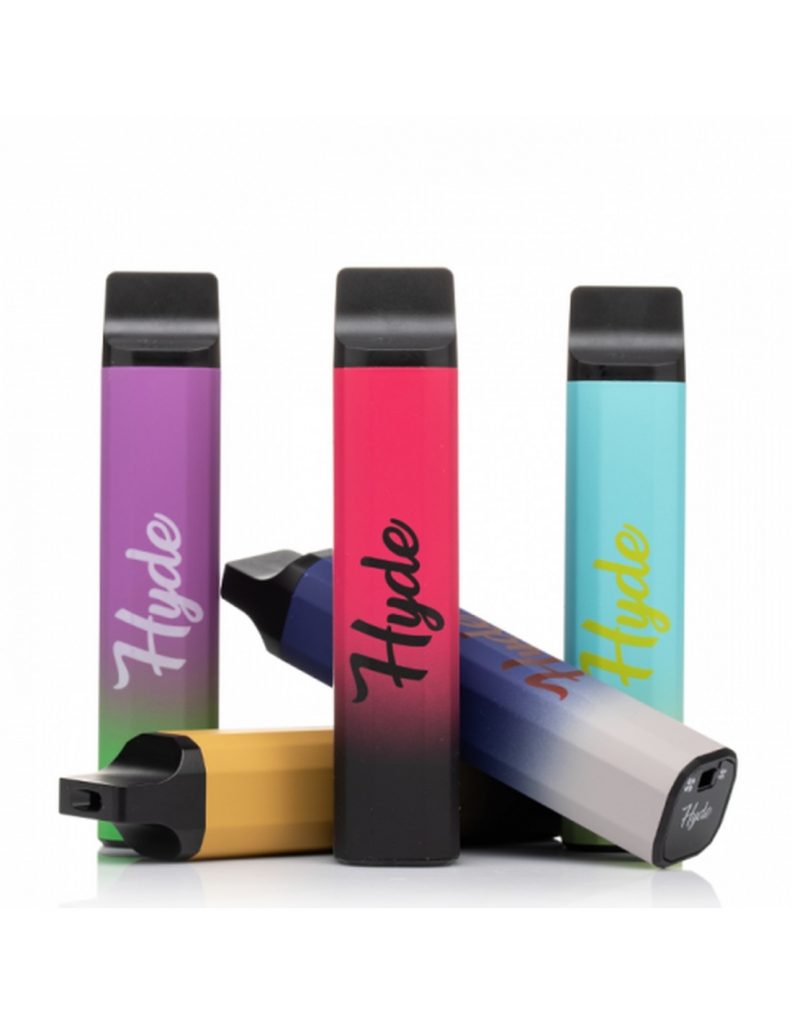 What is an Hyde Edge Recharge 3300 Disposable?
Hyde Edge Recharge 3300 Disposable Vape is a rechargeable device featuring 10mL of e-juice capacity. Such a considerably high capacity ensures that you have a long vaping experience. At a 5% level concentration, the Hyde Edge Recharge offers about 3300 puffs. It is integrated with a 600mAh rechargeable battery, which you can recharge using a Micro USB charger. Its airflow control switch allows you to adjust airflow to your liking. Hyde Edge Recharge is available in quite a number of incredible flavors that make your vaping experience heavenly.
Hyde Edge Recharge 3300 Flavors: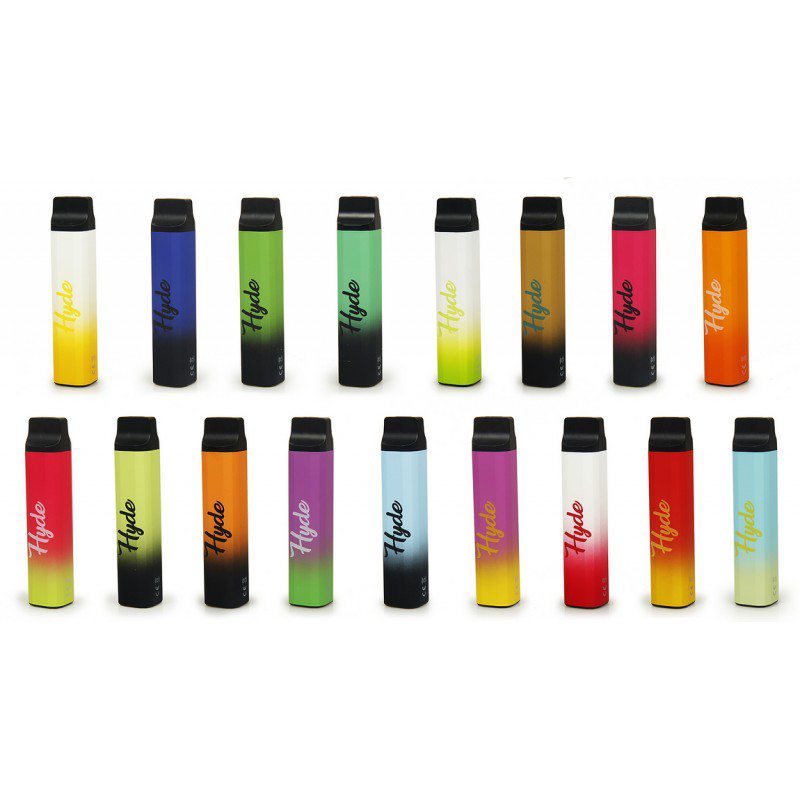 Aloe Grape
Strawberry Banana
Neon Rain
Banana Ice
Strawberries & Cream
Spearmint
Pineapple Peach Mango
Lush Ice
Pineapple Ice
Blue Razz
Peach Mango Watermelon
Pina Colada
Raspberry Watermelon
Blue Razz Ice
Honeydew Punch
Pink Lemonade
Sour Apple Ice
What Is the Best Hyde Edge Flavor?
The best flavor by far is the strawberries and cream. It is the most raved-about flavor because it tastes like sweet, juicy strawberries dipped in thick vanilla cream. Not to mention, it delivers a fruity, rich, and creamy strawberry milkshake experience that will leave your taste buds craving for more.
How to Charge Hyde Disposable Vape?
I have seen several times in the vaping forums that some newbies do not know how to charge the Hyde disposable e-cigarette. In fact, it is as simple as smoking a cigarette. Hyde rechargeable disposable vapes are all Micro charging ports, so when your Hyde disposable e cigs are less vapor or running out of power, you only need to find a mobile phone charging cable with a Micro interface or a Micro charging cable of other electronic products. Then just charge it.
If your Hyde disposable pod does not have a charging interface, then we do not recommend that you disassemble the product for charging, whether it is Hyde disposable electronic cigarettes or other disposable electronic cigarettes such as Puffbar, Airbar, Cali disposable vapes. Because those disposable e-cigarettes battery that do not support recharging will die once you vaping out of the E-juice, which means you can only buy another new one. If your disposable vape has been vaping for a while, and the LED light keeps flashing or blinking, it is either the battery is dead, or there is an internal problem with the product.
Summary
Hyde Edge Recharge 3300 is Hyde latest disposable vape which is build in 600mAh battery capacity and supports Micro USB charging. Prefilled with 10ml E-juice capacity, it lasts about two weeks of daily vaping. The colorful transparent pod allows you to monitor the E-liquid level at any time. Combined with the adjustable airflow function and RGB light, it is absolutely an interesting disposable vape on the market. If you are switching from smoking to vaping, we recommend you to have a try about the Hyde Edge Recharge 3300 .