Elux vapes have been popular for a while now. After making their way across the pond with their TPD-compliant models, Elux has expanded their UK offerings to include several ranges of disposables, like the elux bar 600.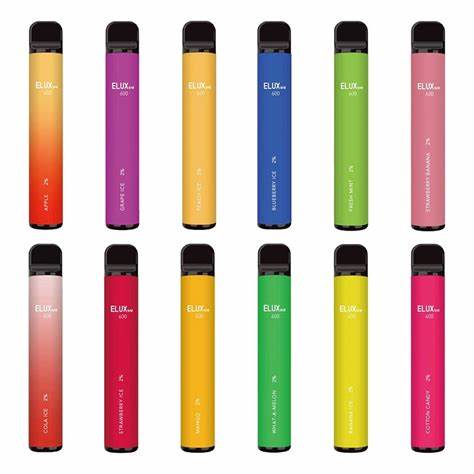 What is the elux bar 600?
The Elux Bar 600 Disposable Kit is a super-slim disposable vaping device that's available in a large range of mouth-watering flavours. The bar comes pre-filled with 2ml of satisfying 20mg nicotine salt e-liquid, and an internal 550mAh battery capable of providing up to approximately 600 puffs. There are no buttons to press, tanks to fill or coils to change – simply remove from the packaging and enjoy delicious, satisfying vaping straight away.
How long does an Elux Bar 600 Disposable Vape last?
It depends on your use frequency, it is capable of delivering up to 600 puffs. Generally, it can last at least 1 day if you are a heavy vaper, and 3-5 days if you occasionally vape.
How much nicotine is in an Elux Bar 600 Disposable Vape?
20mg. It also can be expressed as 2% nicotine strength because there is 20mg nicotine in 1g e-liquid.
Elux Bar 600 Flavours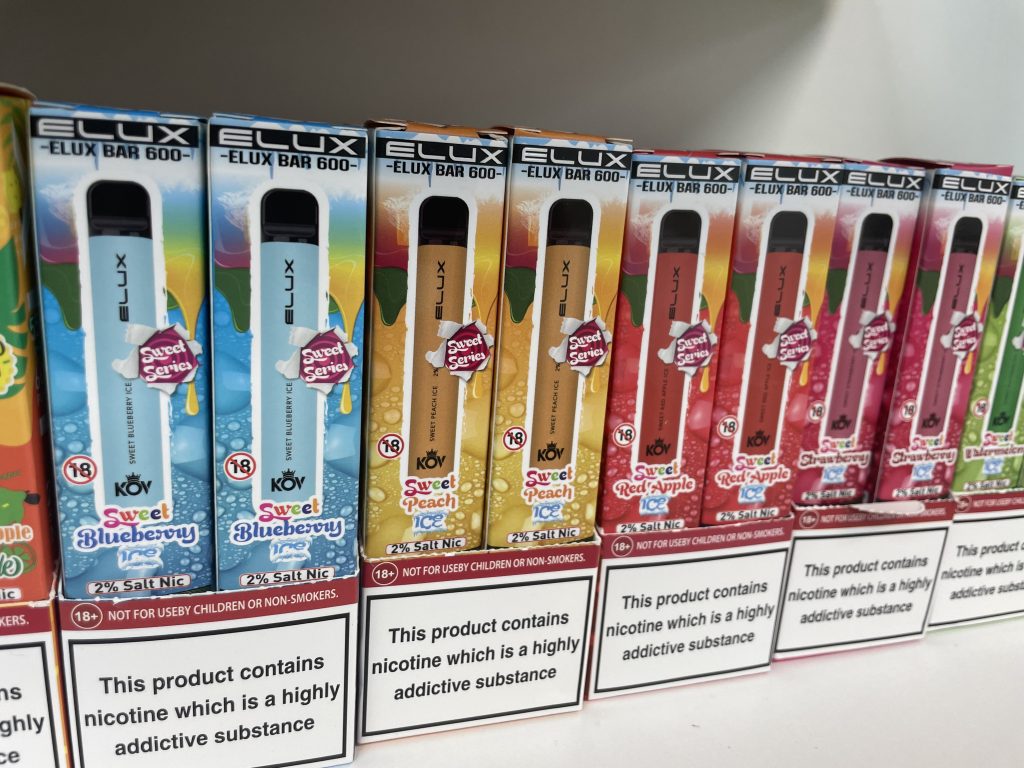 Apple
A sweet and crisp apple flavour packed with goodness.
Apple Peach
A fine selection of sweet apples and juicy peaches.
Blueberry Ice
One of the most popular flavours going in any disposable whether it be the Solo Plus or the Geek Bar. Mr Elux has done it again crushing sweet blueberries with a touch of ice.
Banana Ice
Ripe and sweet bananas with an added touch of ice.
Berry Pop Berry
An interesting name to say the least but a disposable that is packed full of berry fruits and flavour. A mixture of strawberries, raspberry, blackberries, cranberries and more.
Blueberry Pomegranate
The sweetness of blueberries is complimented well with some tangy pomegranate.
Blueberry Raspberry
Probably the most famous flavour that Elux have produced. The perfectly picked blueberries are back with a punch of raspberries.
Blue Razz Lemonade
Ah yes, we hear you say. Yep the jazzy fruits mixed in with a lemonade base.
Cola Ice
The sweetness of cola with some ice cubes.
Cotton Candy
A fantastic marshmallow candy mix.
Fresh Mint
You can't get any fresher than this one. Spilling with full on flavours of mint.
Grape Ice
Succulent grapes that are sweet and chilled with a sour touch at the end.
Kiwi Passionfruit Guava
Another classic in the mix. Tangy kiwis and passionfruit combined with sweet guavas.
Mango
Once again, mango fans come and get this one!
Peach Ice
Sweet peaches on a bedrock of ice.
Strawberry Banana
Freshly picked strawberries mixed perfectly with ripe bananas.
Strawberry Ice
We couldn't figure whether this was strawberry ice cream or strawberry ice! None the less an outstanding addition to the range.
Vanilla Ice Cream
Smooth vanilla beans in a cream field.
Watermelon Ice
Juicy watermelons cut precisely with just the right amount of ice.
Mr Blue
The famous, the one and the only is back in the Elux Bar 600 Disposable Vape! A mesmerising mix of blue berries with a subtle cool hit. The biggest seller in the Elux Legend 3500 Range is now in full force.
Unicorn Shake
A stunning blend or ripe strawberries and sweet bananas. A milkshake like flavour for you to vape on in style!
Berry Lemonade
A classic blend of mixed berries with a lemonade base.
Sweet Red Apple Ice
We all know and remember the Red Apple Ice- well this one has come back even sweeter.
Tiger Blood
The energy drink disposable with style. Come and get some wings with this one- well not really, but an amazing flavour to say the least.
Blueberry Bubblegum
Sweet blueberries combined with a bubble gum base. Hubba Bubba fans this one is for you.
Strawberry Energy
The fresh strawberries are thrown in a blender full of an energy drink. What you get is a splendid strawberry energy mix both sweet and fruity.
Gummy Bears
A classical candy mix of your favourite sweets pinched into a disposable.
Strawberry Watermelon Bubblegum
The ever so popular flavour is now back in a 600 puff version. Sweet and succulent strawberries blended with juicy watermelons onto a bubblegum base.
Pink Lemonade
A mesmerising mix of pink fruits with a fizzy lemonade.
Conclusion
I was so excited to get to try the new Elux Bar 600 disposables, and I wasn't disappointed. Several of the flavours were a solid five stars for me—especially the Peach Mango Watermelon flavour. And while there were a couple I wasn't super fond of, I definitely like this device and would recommend it to anyone looking to try something new and unique.